Caring for our Kids!
All of here at the Boys & Girls Clubs of Snohomish County are so thankful to Kendall Subaru of Marysville for the incredible support they have provided for our BGCSC kids over this past year. The continued funding support for our passenger van at the Marysville BGC has allowed us to serve four different schools and facilitated before and after school childcare services for over 100 Marysville children this year. At our Arlington Boys & Girls Club, Kendall's support has allowed us to provide healthy snacks for over 125 children from the Arlington and Lakewood communities. Their generous support of our Tulalip Boys & Girls Club provided over 17,000 healthy meals for our tribal youth. As if that wasn't enough, throughout Snohomish County, Kendall's outstanding support has helped to facilitate nearly 585,000 hours of academic enrichment services for our kids, as well as providing over 20,000 healthy snacks for county youth. A huge THANK YOU for all that Kendall Subaru does for our kids!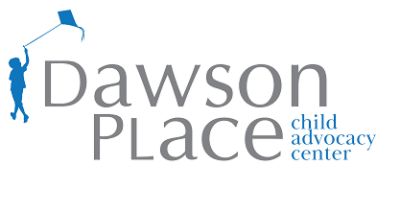 Kendall Cares about Dawson Place Child Advocacy Center
Dawson Place provides, free of charge, all the services needed by child abuse victims. We exist because EVERY child abuse victim deserves safety, justice, and healing. In June 2022, this worthy cause was strengthened by Kendall Subaru of Marysville with a meaningful $10,000 Kendall Cares gift. This important gift drives our Child Advocacy Center. It supports over 50 professionals from 6 different organizations who serve child abuse victims and families who are in crisis from child abuse. It provides the workspace and resources necessary to help over 1,000 children, youth, and families every year: over 20 each week. Thank You Kendall Subaru! If you or someone you know is experiencing child abuse, there is compassionate and capable help for you at Dawson Place. You can call the front desk (425-789-3000) and they will direct you to an advocate, or call the 24-hour hotline (425-297-4276). Please visit www.dawsonplace.org for more information. We are here for you.
Supporting the Tulalip Community
The Tulalip Foundation is a tribal and federal nonprofit organization dedicated to empowering the wellbeing of the Tulalip Reservation and surrounding community. We have been lucky enough to have been chosen as the Share the Love Hometown Charity since 2018. Thanks to Kendall Subaru, the Tulalip Foundation was able to support these projects: Qwuloolt Planting Project The Qwuloolt Planting Project aims to restore a three-acre area adjacent to the Qwuloolt estuary in an effort to establish native vegetation that will out compete the invasive grasses and shrubs in the area by creating a healthy canopy and restoring ecosystem services. From project organizer Natasha Coumou, "Thanks to the support, we were able to organize two volunteer events with 60+ volunteers from the community helping us in planting more than 3000 trees and shrubs. These events were important in highlighting the restoration work that the Tulalip Tribes Environmental Department is doing, bringing the community together and helping restore salmon and wildlife habitat where we live and work. The [funding] enabled us to cover some of the costs for these efforts including tools, event supplies and trees – strengthening our ability to conduct many more volunteer events in the future, and to broaden our impact by providing environmental restoration opportunities for the Tulalip and Marysville Community." Community Health Warrior Walk The Community Health Department organized a Warrior Walk on September 10, 2019, which is World Suicide Prevention Day. The walk aimed to bring awareness, strength, and suicide prevention to the Tulalip community. The event included a motivational speaker and a meal shared by the community. Leah's Dream Foundation Leah's Dream Foundation hosted and contributed to three holiday events for individuals and families with autism in 2019, including its annual Magical Holiday Event with over 150 attendees. The event included pictures with Santa and his Elf, arts and crafts, food, and a sensory filled gift bag for each attendee. The organization also partnered with Tulalip Youth Services for a smaller intimate party with about 40 attendees and contributed to the Marysville-Pilchuck/Marysville-Getchell Life Skills Christmas party, where over 100 students came together for a holiday party. Natural Resources Day Camps The Natural and Cultural Resources Department is organizing a pilot day camp program for up to ten youth, ages 5 to 12 years old. The camp has been on hiatus due to the ongoing pandemic but will hopefully start in 2022. The camp with introduce the youth to cultural and natural resource activities, including cedar bark pulling, preparing cedar bark for use in baskets and weaving, carving, clam digging, fishing, and huckleberry picking. Beda?chelh YINC Gift Program Beda?chelh, the Tulalip Tribes' child welfare agency, purchased gifts for the 135 youth in its care to ensure that they are all taken care of for Christmas in 2020. Tulalip Healing to Wellness Court Incentive Program The Tulalip Healing to Wellness Court serves criminal defendants charged with non-violent offenses arising from drug abuse and/or mental health conditions by providing the support and resources necessary for their clients to begin living sober lives and reconnecting with their families, community and culture. The Share the Love funding purchased client incentives, which are of particular importance to the program because rewarding pro-social behaviors is a proven way to change behavior and thinking. Beda?chelh Cultural Event Beda?chelh will host a cultural event in early 2022 for the 115 youth in its care and their families, where they will be able to participate in drum making, weaving, storytelling, and other cultural activities. The Share the Love funding purchased 65 drum and drum stick kits for the youth. Family Haven Family Preservation Services Program Family Haven provides opportunities for family wellness and empowerment. The Family Preservation Services program provides intensive intervention to families in crisis and involved with the state or tribal child welfare program. The Share the Love funding allowed the program to provide necessities to families in need through food boxes or diaper supply boxes and created a supportive environment for the children to thrive. Indigenous Beginnings Indigenous Beginnings will host six bi-weekly cultural workshops in the Tulalip/Nooksack communities in late 2021 and early 2022, including weaving, beading, carving, and other activities. The workshops will be conducted in a culturally appropriate manner that is inclusive of the diversity of knowledge and experience of Native Americans both urban and located on the reservation.